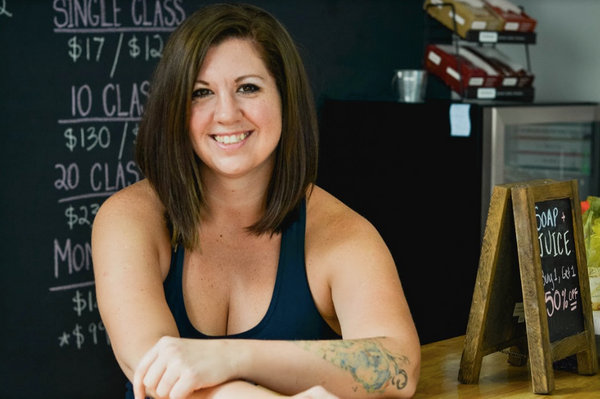 Bethany
Bethany has been teaching yoga since 2010 when she obtained her certification through CorePower Yoga in her hometown of Denver, Colorado. She is the founder of Hot 26 Revolution Teacher Training and the co-owner of The Hot Yoga Spot Binghamton.
Until her early 20's Bethany was a serious ballet and modern dancer. Dance related injuries including a back injury that led to a Spine Fusion is what eventually introduced her to the Bikram yoga practice. She immediately noticed the physical and mental healing effects of the Bikram sequence and it is those benefits that keep her coming back.
Bethany practiced regularly through three pregnancies, after 3 c-sections, and with other various conditions which have all helped her relate to different bodies, injuries and conditions in the studio. She loves helping people learn to practice with compassion and efficiency, and is excited to educate her students about the healing benefits of the practice. She is committed to her own continuing education and often takes classes and seminars around the country. Bethany is passionate about preserving the accessibility of the original hot yoga series. She believes it is a lifelong, life changing and life lengthening practice. She incorporates this philosophy in her vinyasa classes as well. She loves to help her students feel their best and find success on and off the mat.