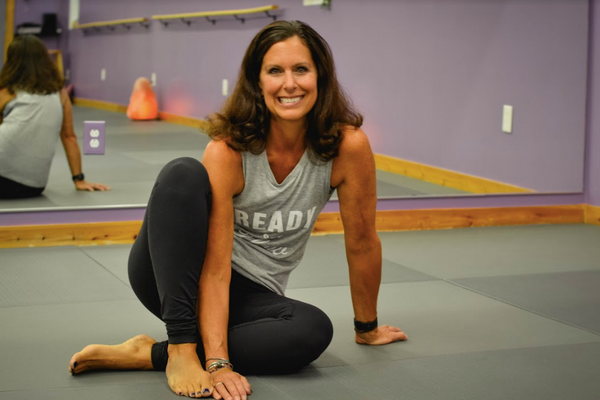 Jackie
Jackie began a powerful yoga practice several years ago for its physical benefits. In addition to increased strength, flexibility, and pain relief came a transformation she wasn't expecting. Jackie soon realized that the real power of yoga goes far beyond the physical benefits and this is what she hopes to share with her students.
A regular yoga practice is a tool for empowerment and personal growth. An opportunity to make a connection to your highest self through mind, body, and breath. Yoga allows you to let go of negativity, make room for positivity, live in the moment, and find peace through a quiet mind.
Jackie's moderately paced class style focuses on building balance, flexibility, and strength through flowing poses with breath. Her classes are appropriate for all levels and abilities.