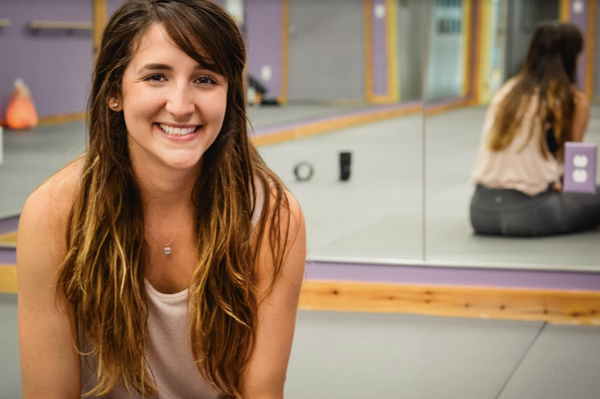 Jen M
Jen is a former Division 1 College Basketball Player turned yogi. Her practice began when she returned to her hometown of Binghamton, NY from living abroad and playing in 2015. The practice helped her heal physical injury, guided her through transitions, and ultimately helped her discover a deep passion and purpose to share yoga and all its benefits with others.
She realized that she couldn't drag each and every person into a studio to experience the practice for themselves, so with the burning desire to share, inspire and empower more people, she created The Self Stories - where the stories of everyday yoga practitioners are told. Check it out (www.theslfstories.com // @theselfstories)!
Jen earned her RYT 200-hour in early 2016 specializing in Baptiste Power Yoga. In addition to teaching classes in a group setting she also loves working on a corporate level and interacting with people one on one.
Jen's goal for her classes at The Hot Yoga Spot is to leave each and every student feeling detoxed in mind & body, powerful and ready to live a life of greater possibility.