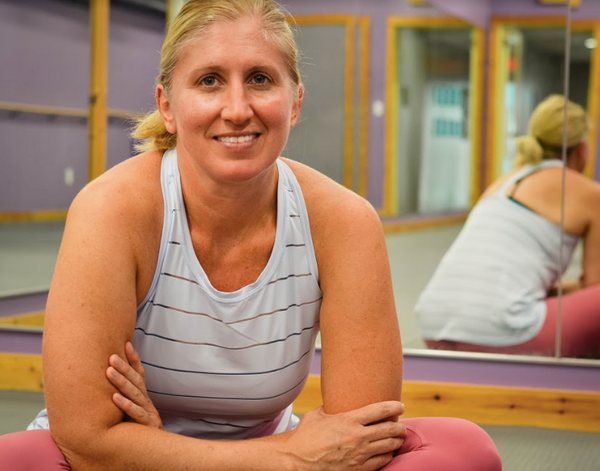 Suzin
Suzin began her yoga practice in 2004 after finding a yoga mat in the trunk of her mother's car shortly after she passed away. She considers that yoga mat her mother's parting gift. Suzin was instantly hooked after her very first class and developed a strong practice in Ashtanga Yoga while living in RI from 2005-2013. She has participated in workshops and retreats with David Swenson, Christine Hoar, Nancy Gilgoff, and Kino Macgregor.
Suzin moved back to her hometown of Vestal in 2013 and continued her Ashtanga practice but missed being part of a yoga community. In February 2018 she decided to try Bikram Yoga. She was suffering from intense lowe back pain after years of being a triathlete and marathoner and was also struggling with emotional trauma. After her very first Bikram class she knew it was something special. Her back pain went away after a few weeks and she began to feel stronger. She was intrigued by how accessible Bikram yoga was compared to Ashtanga and understood that it is also a very healing yoga.
She began to feel a desire to share this practice with others and in June 2018 Suzin began her 200-Hour Training with Hot 26 Revolution. She is very excited to begin her new role as an instructor while continuing to explore the practice as a student. She plans to continue her education of the Ghosh lineage. Suzin is looking forward to sharing her enthusiasm for the different styles of Ashtanga, Bikram, and Yin Yoga with The Hot Yoga Spot community.
Suzin understands that people have different reasons for starting and continuing a yoga practice. Her goal as an instructor is to provide students of all levels with different styles of yoga, and new approaches to heath, well-being, and healing. In addition to being a yogi, Suzin is also a molecular geneticist studying canine lymphoma at Cornell University. She was a licensed massage therapist for both humans and canines in Connecticut and Rhode Island. She is an animal advocate and enjoys spending time with her four rescue dogs.