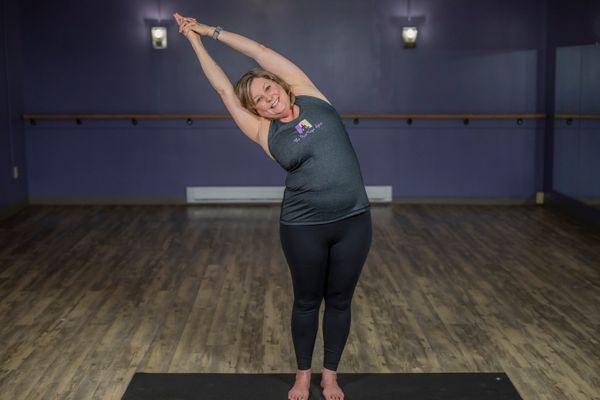 Doreen
Doreen is a 500 hour RYT certified instructor as well as Yin Certified, Level 2 Thai bodywork practitioner and Reiki Master Teacher. After struggling with depression and eating disorders, Doreen discovered yoga at the suggestion of a friend. It took just one gentle yoga class at The Hot Yoga Spot for Doreen to be hooked. Doreen began attending classes and workshops on a regular basis and wanted to share what she discovered through yoga with people who were looking for a more mindful practice. Her passion is showing those who feel they are not athletic and flexible that they too can practice and benefit from yoga.
Doreen did her foundational 200 hour training with Styles Yoga at The Hot Yoga Spot. She went on to also complete the 300 hr Styles Yoga program. She received her Yin Yoga certification with Joshua Summers of Summers School of Yin Yoga. Doreen continues learning and has completed trainings in restorative yoga, chair yoga, yoga nidra and meditation.
When not teaching or training, Doreen enjoys spending time with her family. Along with her husband, Scott, Doreen shares their home with 4 rough coat collies and 3 cats. She is the proud mom of three amazing daughters, two fabulous son- in-laws and four, rapidly growing grandchildren. She truly believes you are never too old for yoga and she looks forward to meeting you on your mat.
Doreen's Schedule: