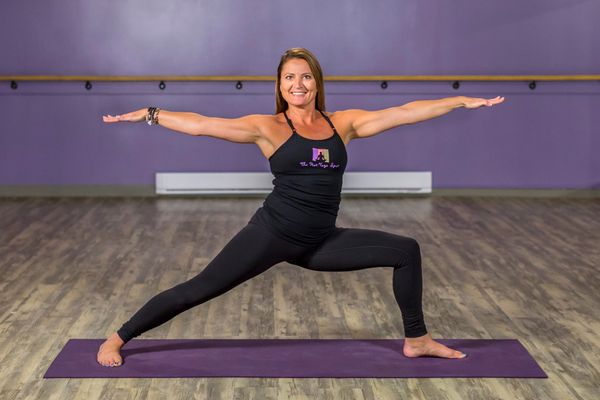 Sheryl
Sheryl is a Tier Two/750 Hour Certified Baptiste Educator and a graduate of Fit to Lead (FIT), a year-long leadership training program with the Baptiste Institute. She completed Levels One, Two and Three with Baron Baptiste and Paige Elenson, as well as Art of Assisting, Advanced Art of Assisting, and Being of Power. Sheryl has co-facilitated numerous 40 Days to Personal Revolution programs and workshops at The Hot Yoga Spot and is a Certified Level One YOD™ instructor which is a class that fuses yoga and high intensity interval training.
Sheryl is currently enrolled in the Facilitator Training Program to become an Ambassador for the Baptiste Foundation to lead #Unstoppable trainings, which provides the tools and techniques to empower our youth to be resilient and unstoppable. Sheryl is also co-founder of Compass, a Mentorship program, which is designed for anyone looking for personal growth and development on or off their mat.
Sheryl's energetic enthusiasm is contagious and inspires others to grow their own personal journey and reach their greatest potential. She teaches physically challenging classes and encourages students to play, have fun and be mindful on the mat and in the world. Sheryl looks forward to continuing to deepen her practice and awareness through teaching and inspiring others!
Sheryl's Schedule: