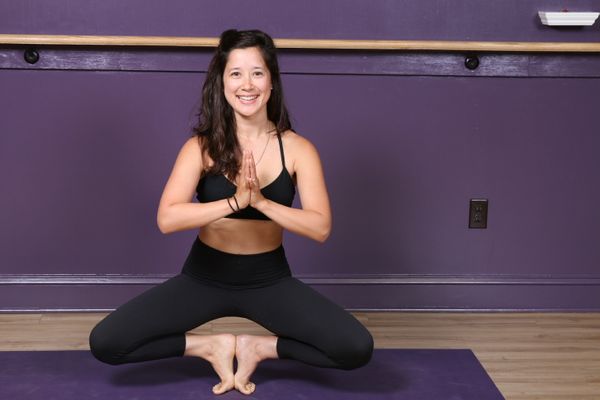 Suzanne
Suzanne is a mother, artist, and teacher devoted to sharing the heart, philosophy, and practice of yoga. Suzanne began her spiritual journey at age 7 and studied various sects as she grew. She found yoga in 2009. Over the years Suzanne has used yoga as a means of self-healing. She has used her practice to help her overcome PTSD and depression, substance abuse, stress, back injuries from a car accident, and a life-threatening deep vein thrombosis. Through her dedicated practice she has healed the wounds of her past, learned how to skillfully navigate the present, and experience life as a divine, sacred journey. Suzanne is ever grateful for Ma, the ancient teachings, her teachers, the practice, and for her ability to share a healing and empowering lifestyle that can help her students find perennial joy.
Suzanne is dedicated to the Sri Vidya tradition. She obtained her 200hr from Jennilee's Warrior Yoga at The Hot Yoga Spot and 300hr from Yoga Vidya. She continues to dive into the teachings of Sri Vidya through the study of Tantra, Ayurveda, meditation, and more at Yoga Vidya, The American Meditation Institute, The Himalayan Institute, and The Ayurvedic Institute learning from masters such as Ram Lev, Pandit Rajmani Tigunait, and Vasant Lad.
In 2015, Suzanne helped to create the Holistic Youth Project. HYP is a nonprofit bringing yoga and mindfulness to schools in the Capital Region. HYP has helped hundreds of students learn how to manage stress, live compassionately, and follow their intuition. In 2014 she helped Jennilee create and publish a book, The Perfect Chaturanga. Her artwork and Jennilee's teachings are now being shared globally at various teacher trainings.
When Suzanne is not in the yoga studio, you can find her in her art studio or garden loving life with her family including her dogs Merrill and Charles Barkley.