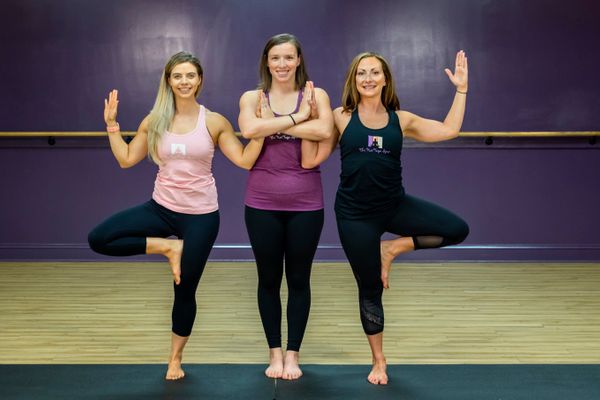 One week of unlimited sessions for just $25. New clients only.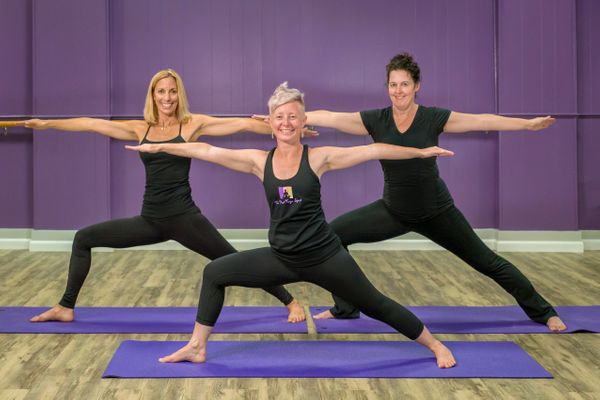 Figure out which class is best for you and where to start.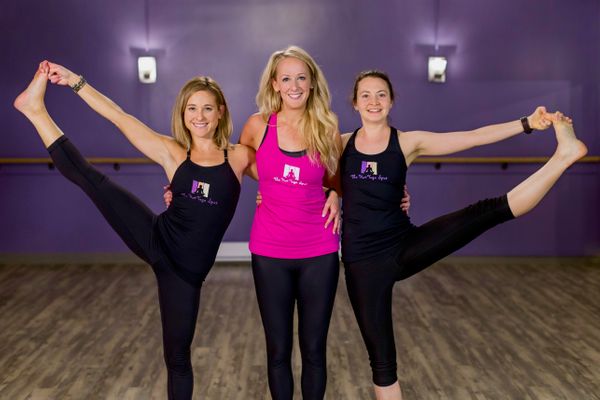 Download our mobile app to view schedules and reserve.
Hydrate & Fuel: Drink water before class and enjoy a light snack 2-3 hours in advance.
Dress to Sweat: Wear lightweight, nonrestrictive, and moisture wicking clothes.
Come Prepared: Bring a yoga mat or plan on renting one when you arrive.
Arrive Early: Doors open 15 minutes before class and lock when the session starts. Latecomers are not permitted so try to arrive 15 minutes early.
Checkin: Stop at the front desk and let us know you've arrived.
Meet Your Teacher: Let your instructor know if you have injuries and find out what you need for class.
Store Belongings: Cell phones are not permitted in the studio. Place belongings in a cubby or in your car.
Relax: Refrain from speaking in the studio so everyone can enjoy quiet relaxation.
Leave Silently: Exit the studio quietly so you don't disturb your neighbors.
Return Props: Wipe up sweat and return borrowed studio items where they belong.
Ask Questions: Curious about a pose? Want to know how to schedule a private? Stop at the desk and chat with our instructors.
Enjoy Your Day! Let the feel good vibes and positivity radiate through you and improve your day.
What are the benefits of hot yoga?
Practicing yoga in a heated room helps the mind and body in many ways. Some benefits include increasing heart rate and cardiovascular output during class, heavy sweating to refresh and detoxify skin, calming the mind to promote mental clarity and improved sleep, increasing inner peace and relaxation to decrease stress and anxiety.
Can I practice with an injury?
Let your instructor know if you have injuries or limitations. If you have special health conditions like high blood pressure, weak vertebrae, pregnancy, history of seizures, etc. consult with your physician before trying hot yoga.
Have more questions?
No problem! Email us or ask the teachers at the studio when you arrive for your first session.