Hot 26 Revolution 200 Hour
Programs available in Albany & Binghamton. Start date TBD.
We will provide 200 hours of instruction including meditation, hot yoga classes, posture clinics and anatomy workshops.
Hot 26 Revolution is committed to the technique and philosophy the original hot yoga series. We train confident and knowledgeable teachers by providing a comprehensive study of the postures, anatomy and dialogue. We believe this yoga is for everybody and our approach is to teach with compassion to create an inclusive and healing environment. Once training is complete, graduates will have the tools to teach a confident, compassionate, and dialogue based class.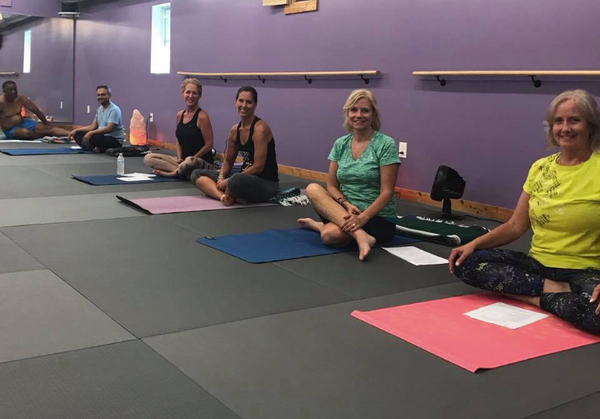 Fall 2018 Training Dates
Albany, NY
Saturday and Sunday 7:00-6:00
October 13 & 14
November 3 & 4
November 17 & 18
December 1 & 2
January 19 & 20
February 2 & 3
February 23 & 24
March 2 & 3
March 23 & 24
Binghamton, NY
Fridays 4:00-9:00. Saturday & Sunday 8:00-6:00
October 5-7
November 9-11
December 7-9
January 11-13
February 15-17
March 8-10
March 29-31
April 26-28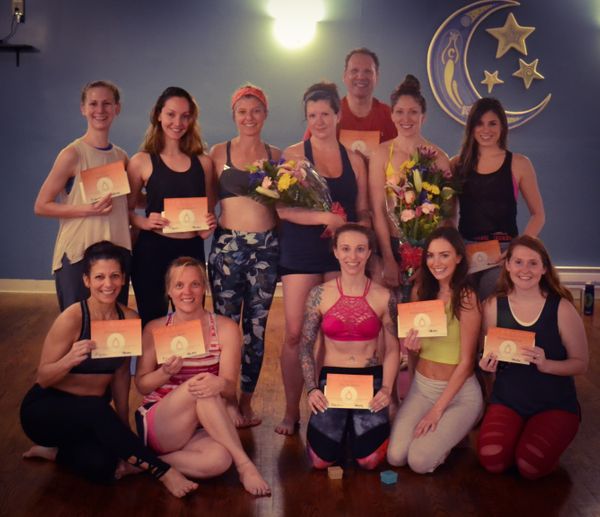 The Hot 26 Experience
90 minute practice each training day
Posture Clinics
Interpreting and using the dialogue effectively
Practicing efficiently
Anatomy and Physiology of the sequence with Dr. Jen White
Marketing yourself as a teacher
The business of Yoga
The Student Learning Process
The History of the Ghosh Lineage
Making Corrections
Teaching different bodies and limitations
Overcoming obstacles in the room
Introduction to complementary styles of yoga
Readings
Required:
Recommended:
Hell-Bent: Obsession, Pain, and the Search for Something Like Transcendence in Competitive Yoga - Benjamin Lorr
Bikram Yoga: The Guru Behind Hot Yoga Shows the Way to Radiant Health and Personal Fulfillment - Bikram Choudhury
Autobiography of a Yogi - Paramahansa Yogananda
Anatomy of Movement- Revised Edition
The Toolbox: Tools for Teaching Bikram Yoga - Teri Almquist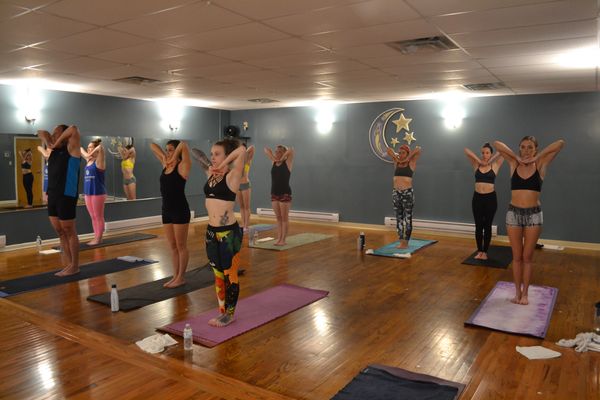 Tuition
Tuition for the course is $2750. A minimum deposit of $750 is required to secure your spot in the training. If needed the remaining balance can be paid in 8 installments of $250, with the total being paid before course completion. Please make sure to note any time conflicts you are aware of on your application or let one of us know ahead of time if you won't be able to attend a certain portion of the immersion. 180 hours in the presence of at least one lead instructor is required to complete this course.
Please contact us with any questions or concerns. We look forward to beginning this journey with you!