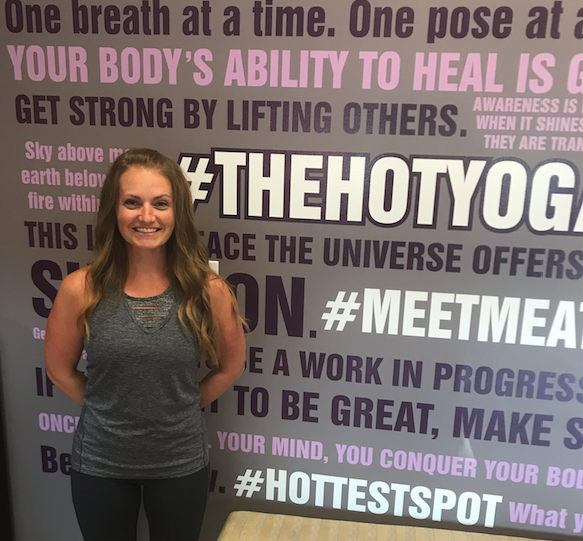 Heather K
Albany, NY
Joined to lose, ended up gaining so much more.
I hope the title didn't scare you away and you are still reading this! I joined The Hot Yoga Spot in the spring and would attend one class a week. My fiancé and I are getting married in September so once July hit I really stepped up my game with my goal being to get myself "wedding ready". Well, I got myself wedding ready and so much more. I started out taking the barre and ignite classes which were getting my physical body in check, but then I added Baptise yoga to my routine. Back in July my definition of "wedding ready" was "fit in the dress!" Now I see it is so much more and I have The Hot Yoga Spot to thank. I gained a community and a family which not only has impacted my physical body but has impacted my mind, heart, and soul. I didn't even know I was missing something but I found "it" in Baptise. The Hot Yoga Spot has so much to offer and everyone welcomes you with a smile and support. I have so much to be grateful for, and The Hot Yoga Spot is on the top of my list.
Heather joined The Hot Yoga Spot in 2018.