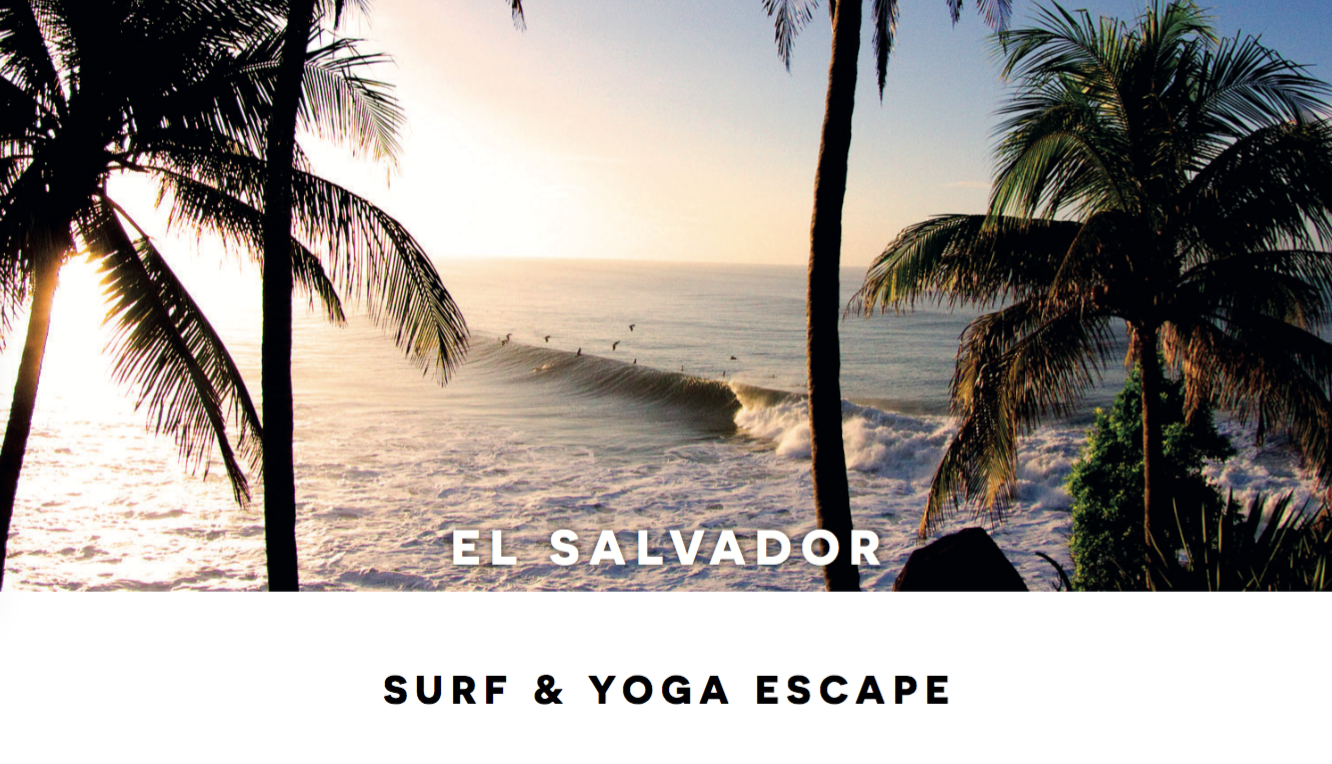 El Salvador Yoga & Surf Retreat
Join The Hot Yoga Spot for our Yoga & Surf retreat happening January 2020.
5 nights ocean front accommodations in Las Flores.
Daily yoga, meditation, workshops, group runs and other optional fitness activities.
3 days surf lessons / 2 hours a day
All meals and nonalcoholic beverages.
1 Island trip in Golfo de Fonseca.
$1,100 per person
$100 discount per person when you sign up with a friend. $250 non-refundable deposit is required to save your spot.
Airfare is separate
Please arrange to fly into El Salvador international airport (SAL). Round trip Airport Transfers to and from the resort are included.
Our 6 days and 5 nights Surf and Yoga retreat is designed for people on the run for a quick escape. El Salvador has many attractions including volcanoes, waterfalls, and pristine islands. All can be enjoyed easily with our El Salvador tropical vacations. Escape the daily life of work, call in sick and come explore El Salvador Vacations with AST Adventures and The Hot Yoga Spot.
Trip 1: January 8-January 13
Trip 2: January 15-January 20