Gift cards for The Hot Yoga Spot are available in any amount and can be purchased in 3 easy ways.
By Phone
Call us at 518-944-8534 to purchase a gift card over the phone. Gift cards are mailed in the same day.
In Person
Visit The Hot Yoga Spot 15 minutes before the start of any class to buy a gift in person. The studio door is locked when class is not in session so check our class schedule or contact us to confirm when to arrive.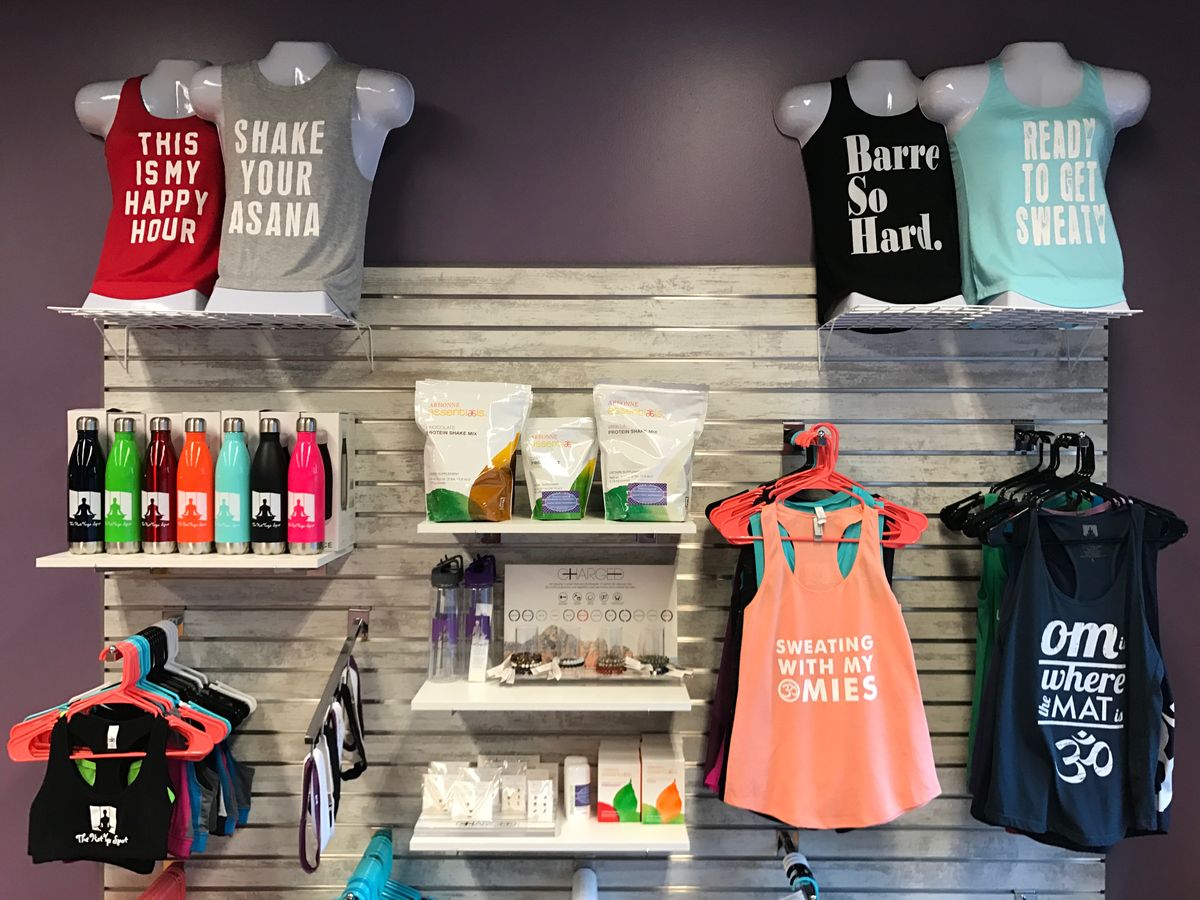 Our boutique has an assortment of quality apparel that is both cute and comfortable. Favorite items include headbands, sports bras, tank tops, and everything in between. Items are always available in an assortment of sizes, colors and styles.
The Hot Yoga Spot is also the perfect place to purchase items needed to enhance your yoga practice and lifestyle. We offer yoga mats, nonslip towels, water bottles, journals, jewelry and more. Some of our retail partners include Jade, RX Bar, Charged, UFIT and Funky Yoga.