Get Started With The Hot Yoga Spot
Enjoy the incredible mental and physical benefits of hot yoga.
At The Hot Yoga Spot, we provide a wide range of hot yoga and barre fitness classes that offer life-changing benefits to those who join our community. Our sessions are a terrific workout and sweating heavily during class helps to refresh the skin and detoxify the body. Hot yoga has been proven to calm the mind and increase mental clarity which promotes better sleep and inner peace, while decreasing stress and anxiety. Our classes are perfect for people of all fitness levels and everyone is welcome to flow with us. Let us know if you have any injuries or limitations and our team can provide alternative movements and modifications for you.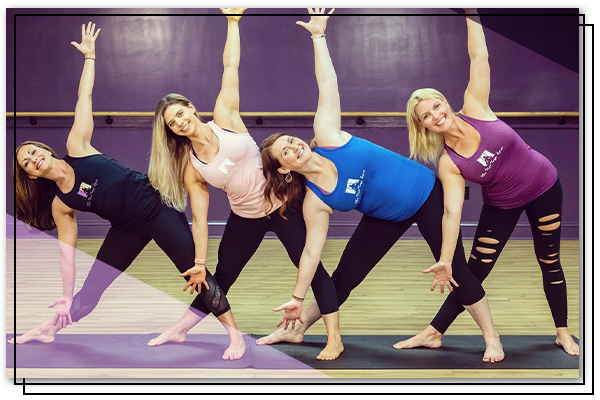 Some of our hot yoga and barre fitness classes include:
Power Yoga

Gentle Yoga

Core Flow

Barre Bootcamp

Bikram Yoga

Barkan Yoga

Baptiste Yoga

HIIT

Vinyasa

And More!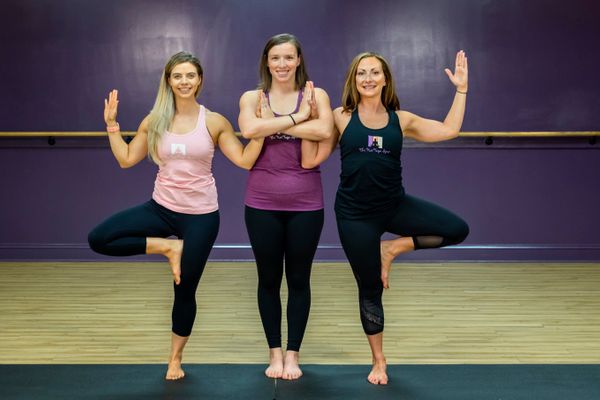 New clients can enjoy one week of unlimited sessions at The Hot Yoga Spot for just $25!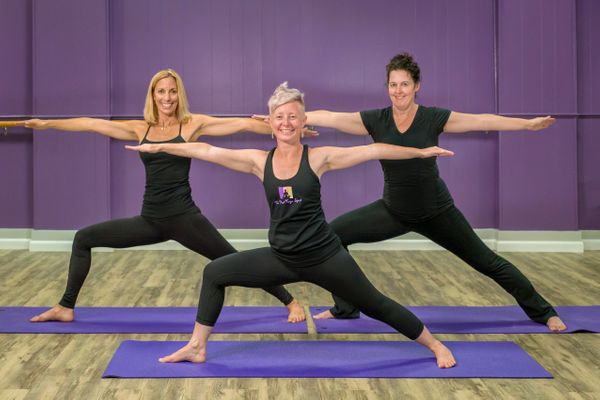 Take a look at our class list to find out which hot yoga or barre session is best for you to try first.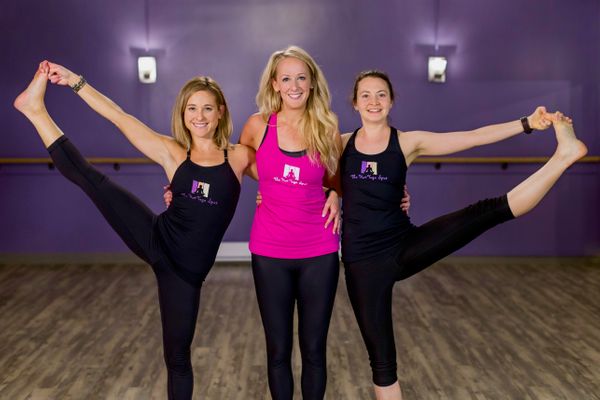 Download our mobile application to view our schedule and reserve your spot.
Things To Know For Your First Hot Yoga Class
Congratulations on signing up for your first class with The Hot Yoga Spot! We can't wait to meet you and help you evolve at our yoga studio. Here are a few things to keep in mind before attending your first class to ensure that you have everything you need to make the most out of your practice.
Before Class:
Hydrate and Fuel: Drink plenty of water before class and enjoy a light snack two to three hours in advance.
Dress to Sweat: Wear lightweight, nonrestrictive, and moisture-wicking clothing.
Come Prepared: Bring a yoga mat, a towel, and anything else you may need for class.
Arrive Early: Doors open 15 minutes before class and lock when the session starts. Latecomers are not permitted so try to arrive 15 minutes early.
Upon Arrival at Class:
Check-In: Stop at the front desk and let us know you've arrived.
Meet Your Teacher: Let your instructor know if you have any injuries and find out what you need for class.
Store Belongings: Cell phones are not permitted in the studio. Place belongings in a cubby or in your car.
Relax: Refrain from speaking in the studio so everyone can enjoy quiet relaxation.
After Class:
Leave Silently: Exit the studio quietly so you don't disturb your neighbors.
Return Props: Wipe up sweat and return any borrowed studio items where they belong.
Ask Questions: Curious about a yoga pose? Want to know how to schedule a private yoga session? Stop at the desk and chat with our instructors.
Enjoy Your Day! Let the feel-good vibes and positivity radiate through you and improve your day.
If you have any other questions, please don't hesitate to reach out to us at The Hot Yoga Spot. We look forward to meeting you and growing alongside you.