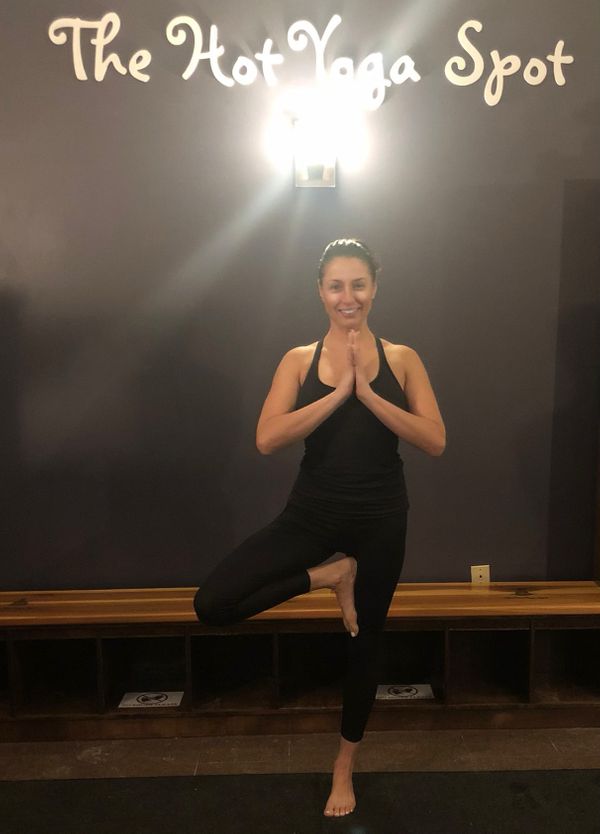 Dora p
Burnt Hills, NY
Being a member since 2016, my journey with THYS has been transformative and has changed my life in ways I could not have imagined.
I walked in on a whim, on a cold day in March. Still carrying baby weight from 2012, completely insecure. Out-of-shape with terribly low self-esteem. I didn't realize it at the time but I was in a constant state of malaise, dealing with low-grade depression.
My fertility journey was a difficult one with 4 miscarriages under my belt. While that was in my rear view mirror and I was entirely grateful for my beautiful children, the pregnancies had wreaked havoc on my body and I was still trying to pick up the pieces.
I was always naturally thin and never had too work that hard to maintain my figure. I was very fortunate. So being in this foreign body was secretly devastating to me. I didn't feel l had the right to 'complain' or feel a loss because look how lucky I was to have my babies.
The first class I took was a Barre class with Katie in Clifton Park, (which has become my 'home base' studio out of the five). Beautiful, bubbly Katie is a professionally trained former NYC ballerina and legitimately kicked my butt to kingdom come. I immediately realized, this was going to be a journey. I had a long way to go. After class, I apologized to Katie as I felt embarrassed for my performance in class. She was immediately encouraging, telling me how great I did. She offered to message the owner and change my single class payment into their $25 unlimited for one week to try out more classes and see how I liked it. She got a returned message as I was standing there, saying 'Of course! She's all set''. And that's all it took. That one returned message set into motion what turned out to be one of the defining moments in my life.
Since 2016, I have been on my mat, hundreds and hundreds and hundreds of times. I have attended countless workshops. Yoga is a tremendous part of my life. THYS has gotten me into the best shape of my life. My confidence has been restored. I no longer feel like a stranger in my own skin. The mind-body benefits of yoga have also helped to lift my depression, manage my anxiety and I've gained a clarity I never had.
Perhaps one of the most important benefits to my well-being has been the community I have found at THYS. The community they have built is everything. I have met some of my best friends in the world through the studio. I am surrounded by like minded-individuals who have similar personal goals. I feel challenged while also feeling supported and nurtured by the amazing teachers. It's hard to describe the significance effectively but I liken the impact of THYS to turning my world into technicolor from black and white.
Whatever force that led me to the studio on that cold day in March 2016, I am eternally grateful to and bow my head in reverence. I thank my lucky stars every day because I can't imagine not having the studio in my life. The teachers and the community have given me so, so much - it's hard to not get emotional about it. ❤️
The full circle moment for me is being able to bring my daughters to the studio and exposing them to the practice. It's where they be themselves, free of judgement. Working on their mindfulness, meditation and asana. Giving them this gift of exposure to THYS and the fun classes for kids has been fulfilling to me in such a deep, pivotal way.
We even recently had their birthday parties in the Albany location's aerial studio and mini açaí bowl treats at Bare! My girls and all their friends had a blast! I received so many messages from parents saying it was the best birthday their child had attended in a long time.
I will be forever indebted to THYS. They have changed my life as they have changed countless lives. So incredibly grateful. Namaste. ❤️🙏🏻
Dora joined The Hot Yoga Spot in 2016.